EN ROUTE FOR PROVENCE FOR A RELAXING BREAK
Let's take a trip to Provence and the small village of Eygalières, another place the Escadrille designers love to spend their holidays. They have chosen to pay homage to their cherished childhood memories by using the color green for some of their espadrilles…
CAPTIVATING CALM IN PROVENCE
The village of Eygalières is at the foot of the Alpilles mountains and is perched atop a small hill just 5 minutes from Saint Rémy de Provence. It is here that Elise and Florence regularly spent their school holidays together, visiting their grandparents.
Charming, authentic, and tranquil are the best words to describe this little slice of paradise. Surrounded by mountains, Eygalières overlooks scores of olive groves, vines, and charming valleys as far as the eye can see. A lush backdrop infused with the heady scent of pines, cypress trees, and wild herbs, and set to the quintessentially Provençal hum of cicadas.
This village filled with old stone houses and small, winding streets provides a unique setting where you can enjoy stunning walks and hikes, explore the region's rich historical heritage, and succumb to this peaceful and unspoiled corner of France!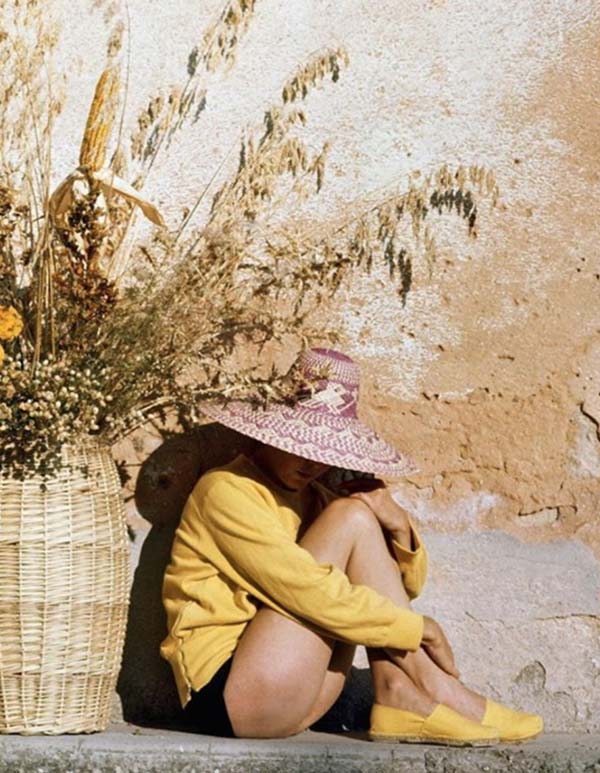 SHADES OF GREEN FOR INSPIRING ESPRADRILLES
There are a number of places that Elise and Florence wanted to reference in their espadrille collection, but their use of green is a nod to this charming village in Provence.
As well as being the most dominant color in nature and the plant world, green is also a soothing, comforting color, and echoes perfectly the slower pace of life in Eygalières.
The Escadrille catalog includes several shades of green, with espadrilles for every style and season. Olive green, a quintessential Provençal shade, can also be seen on the men's Lyonnaise suede espadrilles and Ilbarritz canvas espadrilles. But there are also such timeless shades as the pale khaki seen on the women's Pampelonne espadrilles (available as flats or wedges, with an ankle strap, tie or gold thread) and the men's striped Capresi, as well as a deeper khaki, as seen on the Lovrecina or Grand Sable. There are also more original shades, like the bright green of the Biscarosse or the cool-mint shade of the Socoa espadrilles.
So, shall we head off together to the peace and quiet of Provence, sporting our green espadrilles?!