HOTEL DES 2 GARES : TWO MINUTES STOP
As you can see, at Escadrille, we love to travel & to make you travel by sharing new addresses. Prepare your suitcases, make yourself comfortable, today we're going to discover one of the coolest hotels in Paris, the Hôtel des 2 Gares. 
Located in the 10th district of the capital, this hotel owes its name to the proximity of two Parisian train stations, the Gare de l'Est and the Gare du Nord. This hotel, which opened its doors in October 2020, is the latest acquisition of the Touriste group, a hotel group founded by Adrien Gloaguen in 2008.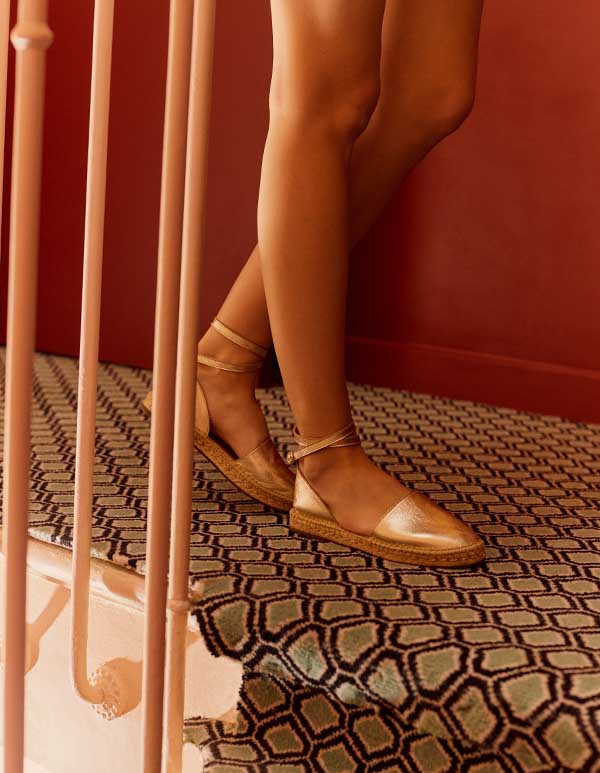 What we particularly like about this hotel is the decoration, which can be described as offbeat. English chic with a French twist. It is the British artist Luke Edward Hall who is at the origin. Wallpapers, geometric rugs, antique furniture inspired by all eras, pastel-colored bathrooms inspired by the 1920s, all under the same roof, for an eccentric trip, with retro-seventies sides.
Parisians, have you ever thought of traveling for a weekend to your own city and spending a night in one of the 33 rooms of the hotel? This is the principle of staycation. Have you ever heard of it? Going away for a weekend 2km from home, playing tourist in your own city, strolling through the alleys of a neighboring district, it's the new way to travel. Take a break from your daily routine, break the routine, while staying close to home, we love the idea!
In short, you will have understood, we love this hotel which tells the story of a teeming, playful, colorful, charming, fantasized Paris. For a weekend of contemporary Parisian strolls, for a lunch prepared by Jonathan Schweizer, or for a simple coffee with friends, we recommend this address. 
We had the chance to put our luggage down for a day in this nice Parisian hotel, or rather for a photo shoot!
And you, what are your favorite addresses in Paris? Let us know, don't hesitate to write to us by mail or on our social networks !