ESPADRILLES BREAK THE MOLD
In the past, fishnets were seen as uncivilized and vulgar, worn only by cheap pin-ups or the provocative punks of the eighties. But now the incredibly sexy stockings are back, cooler than ever before and ready to lend a feminine touch to jeans or to sneakers in sock form.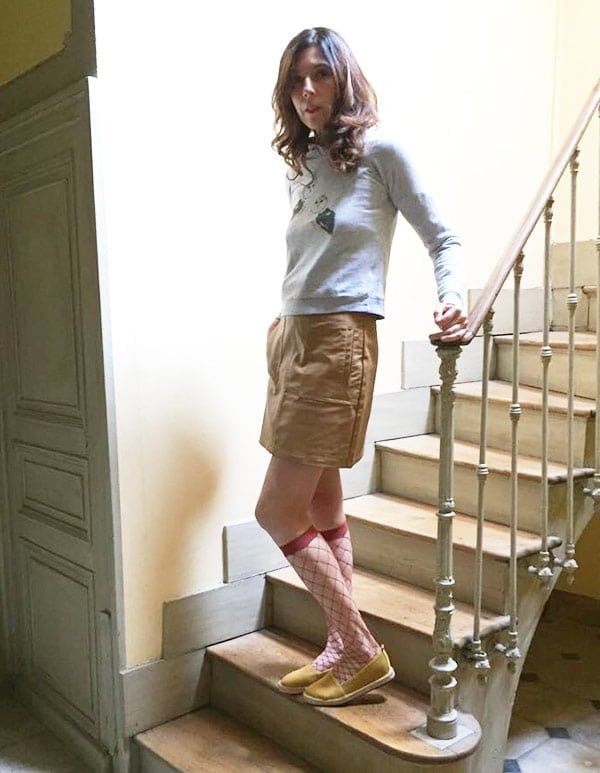 Now that they've shed the stereotypes and bad-girl image, fishnets are 2020's new must-have accessory. Embrace the trend straightaway by pairing them with your favorite espadrilles for the perfect stylish winter and mid-season look.
TAKE NOTE: THE WIDER THE FISHNET, THE BETTER
Scared to jump right in? Dip your toes with the most basic of outfits. Add some espadrilles and a pair of fishnet socks to your jeans and shirt, T-shirt or oversize knit and you will be right on-trend.
When worn with a mini-skirt, fishnets always make legs look stylish and bring back that note of sexiness. To tone it down, team them with chic espadrilles for a hot and subtly feminine sportswear-inspired outfit.
In terms of color, we love an understated shade like black, nude, white or one that matches your outfit.