HONEY-YELLOW ESPADRILLES
The honey yellow of our Socoa flat and wedge espadrilles is so on-trend. Available for men and women, this color is as warm and radiant as a ray of sunshine, injecting a feeling of joy and cheer that makes it feel like summer as soon as you slip on your espadrilles.
Honey-yellow espadrilles are easy to mix and match in any season. With their bright personality, they will enhance any other color and can be made even more on-trend by combining them with powder pink and gold – for a unique look that works in both summer and winter.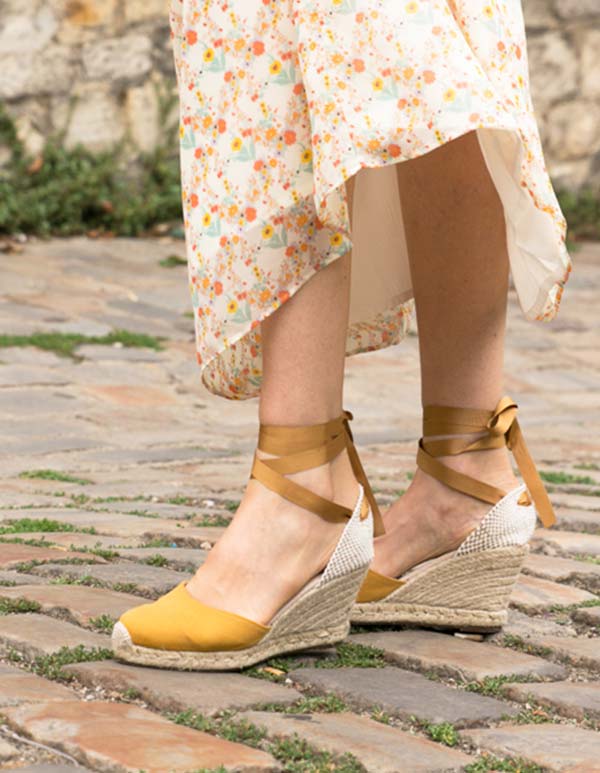 In October and November, this honey yellow matches the fall colors found in nature. Team your flat or wedge espadrilles with browns, dark greens, burgundy, brick red or terracotta. Honey-yellow Escadrilles call to mind walks through the forest, surrounded by the earth, the leaves and all the colors of nature, to channel the feeling of the season.
With the return of summer, honey-yellow Escadrilles are paired with cool shades for a more subtle, sophisticated and unexpected look. These flat or wedge espadrilles will finish off the perfect casual-chic look while adding character and style.