ESPADRILLES: FROM TRADITIONAL ROPE SHOE TO FASHIONABLE FOOTWEAR
From their origins to developments in their manufacturing techniques, espadrille shoes have had a rich and exciting history. Read on to find out how Escadrille has shaken up footwear conventions by taking a simple rope shoe and turning it into a stylish espadrille.
THE ORIGINS AND HISTORY OF ESPADRILLE SHOES
The exact provenance of espadrilles remains uncertain. While legend has it that the foot soldiers of the King of Aragon wore espadrilles in the 12th century, we know for sure that craftsmen specializing in hemp and linen made this type of shoe during the 18th century in the Basque Country and the region of Béarn. But espadrille shoes really began to emerge in the mid-19th century in Mauléon, where the Béguerie family began to produce large quantities of espadrilles. At the time, home-based workers wove the soles of the famous rope shoes, stitching, sewing and assembling the espadrilles by hand, while the family was responsible for collecting the finished pieces. After moving from artisanal to preindustrial production, the espadrille became very popular, particularly in the mines of northern France. Seasonal workers from Spain (including women who came to work from fall to spring, known as "swallows") were drafted in to supplement the local workforce and respond to growing demand.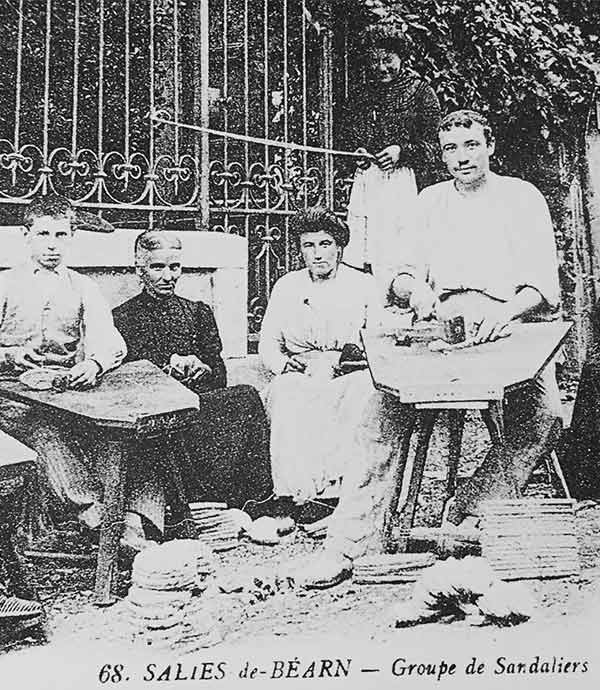 FROM ROPE SHOE TO ESCADRILLE'S CHIC ESPADRILLES
The popularity of Basque espadrilles skyrocketed in the fifties and sixties. They became firmly established as a fashion accessory, particularly following the release of the movie To Catch A Thief where Grace Kelly wears these shoes, but also due to the success of the collection of heeled espadrilles designed by couturier Yves Saint-Laurent.
As for Escadrille, Georges Mayeux formed the brand in 2010, with the intention of creating a high-end espadrille based on the timeless model while offering elegance and comfort. The French brand wanted to distinguish itself with its luxury espadrilles, made by hand using exceptional ancestral techniques and expertise passed down from generation to generation in Spain, the cradle of the espadrille. For both men and women, Escadrille's espadrilles are creative and durable (so long "throwaway" shoes) and promise exceptional quality through the techniques, fabrics and leathers used.
Since the all-female takeover of the brand in 2017, this groundbreaking identity is set to continue, following the latest trends and meeting the expectations of fashion enthusiasts.
Today, Escadrille's espadrilles are THE name in chic espadrilles!