For our 2022 Advent calendar, Sylvain Tesson, great voyageur and fabulous French writer, was our inspiration starting point : "May the wandering energy never dry up". So we set off to discover off the radar destinations, to marvel at unique hotels, and to revisit the culinary traditions of other countries. These are inspirational experiences to be kept throughout the year, as we head off, to the end of the road or the end of the world, a travelling mood to discover and marvel.
OFF THE RADAR DESTINATIONS
The island of quokkas
Obviously this is not a destination for a weekend, unless you live in Perth, Australia, in which case you can just jump on the boat that makes the connection, how lucky!
Because yes, you have to go all the way to Australia, on its west coast, to visit this off the radar spot, Rottnest Island. All the superlatives apply to the Australian nature, grandiose and fascinating. Western Australia has a sea (the Indian Ocean) and beaches of unparalleled sumptuousness, remote and wild, with names like a promise of adventure ("shark bay" anyone?).
But a few miles from Fremantle and Perth there is this incredible little island, wild yet close, a nature reserve, where you can cycle from one small sublime cove to another almost alone in the world, Rottnest Island.
If these arguments weren't enough, coming to see this end of the world would almost be justified just for one particularity: the presence of quokkas, a cute little animal as Australia knows how to produce them, halfway between a marmot and a kangaroo (quokkas are actually from the marsupial family), and which always seems to laugh. It is almost exclusively found on Rottnest Island, wandering around quietly. On the way back, we can tell you that no, there are not only dangerous animals or insects in Australia, there are also real-life teddy-bears-alike animals!
Like an island
Like an island which is not really an island, a village of sandy streets and colourful houses, no mobile phone network, no internet, no cars, only a few carioles pulled by donkeys, a river to cross in a small boat to get there, the Atlantic Ocean in a few steps on the other side.
We are in Caraíva, in a Brazilian end of the world, at the end of dirt tracks, in the south of the Bahia province.
A place between river, mangrove, Mata Atlântica forest, long golden beach and pure sky, vaguely hippie, for urban people in need of disconnection, where evenings are spent by candlelight, to the rhythm of bossa nova and a few glasses of cachaça, in mini pousadas made of odds and ends. A small preserved and joyful paradise.
In the Andaman Sea
India is not the first destination that comes to mind when you think of "tropical island", "dream beaches" and "coral reef". And yet, there is this singular piece of the world, an Indian territory inherited from the twists and turns of history, the Andaman and Nicobar Islands.
The Indian mainland is 1400km to the west, and the Burmese coast only 281km from this archipelago lost in the Indian Ocean, in the Andaman Sea to be precise, 500 islands but only 38 inhabited and 9 authorised for tourism, which are developing slowly so the tranquillity is guaranteed. To get there, you have to fly from Chennai or Calcutta to Port Blair, the capital.
But to reach the true end of the world, head for Havelock Island, a 90-minute ferry ride from Port Blair, whose beaches were voted "the most beautiful in Asia" by Time magazine a few years ago. Translucent water, emerald green jungle, beautiful mangroves, coconut groves, a breathtakingly rich coral reef… Very few hotels, guest houses, a quiet life far from everything. Feeling a bit adventurous in the discovery of hidden treasures in this island which remains mysterious and seems inaccessible, we want it all!
At an altitude of 5000m
Head for the farthest reaches of the Himalayas for this end of the world: first head to one of the regional capitals: Delhi, Kathmandu, Calcutta… then hit the road or a flight to Paro, at 2200m high and the location of the only international airport in Bhutan, this small Himalayan Buddhist kingdom that is still totally preserved. From Paro, head north, until there is no more road. From there, no choice, a 6-day trek, crossing the fabulous landscapes of Bhutan, between vertiginous mountains, valleys, rivers, monasteries, to finally arrive at Lunana, very close to the border with Tibet, and at nearly 5000m of altitude.
Lunana is undoubtedly one of the most remote villages in the world, nestled in a breathtaking setting, totally cut off from the world for 4 months in a row every year because of the abundant snowfall. A village of 800 inhabitants with no regular electricity and no running water but with a small school and unchanging traditions.
A marvellous film released last year (and available on VOD), nominated for an Oscar, allows us to discover this extraordinary destination: "Lunana, a yak in the classroom", to be enjoyed by all generations, a great and beautiful human lesson.
Far from the hustle and bustle of the world
But where are we? The smallest of the inhabited islands of this archipelago, only 9 inhabitants and a schoolmaster from time to time, but 450 sheep and a landscape of sheer cliffs, lichens and ghostly fog in winter. The best way to get there is by helicopter, but only if the weather is good. Or the boat which docks there from time to time and if you have the courage to climb the vertiginous (and dangerous!) path on the mountainside.
A windswept island of 2.6km2, where winter lasts a very long time, but with a striking mix of green and grey tones, wild nature and the impression of being very small in front of the beauty of the world.
This island seems far away, yet it is in Europe, a small piece of Denmark lost in the middle of the North Atlantic, halfway between Norway and Iceland.
Have you guessed where we are? We admit, it's not easy! This island is Stóra Dímun, tiny and fascinating, in the heart of the Faroe Islands. In the summer, its school can be rented for an unusual holiday, far, far away from the hustle and bustle. An end of the world that inspires us so much.
The destination to dream about
What does the end of the world look like? Maupiti certainly, the smallest and most authentic of the Leeward Islands in the Society Archipelago. To get there, lose track of time, because the journey to Tahiti is already quite a long adventure.
But the fantasies we had as children of wonderful islands nestled in exuberant nature all come true in Maupiti: wild, a thousand inhabitants, the shock of the intense green of the jungle and steep reliefs, which plunge into the unreal blue of a lagoon among the most beautiful in the world, coconut groves, motus where only the cries of birds resound, no hotels, only small guesthouses, a single, dangerous pass to the open sea which protects the island from invasion, a tiny airport from which miniature planes take off.
The chance for those who go there or will go there is the effectiveness of the Bora Bora myth, its big neighbour, which captures all the attention and leaves little Maupiti like a pearl on the Pacific Ocean, intact and wonderful.
A PLACE TO GET AWAY FROM IT ALL
A place to escape
Sometimes the desire to travel starts with a place, a few images that plunge us into a speechless wonder, and that place alone is enough to make us travel halfway around the world without even knowing much about the country we are going to.
These are probably the most beautiful discoveries, because we have everything to learn. For example, in the south of Mozambique, at the very end of a peninsula about which we know little or nothing, there is this hotel, Sussurro, whose name alone is an invitation to dream.
A place that is an ode to Africa and its craftsmanship, all mineral tones and organic curves, incredibly integrated into its environment. A place that we imagine is entirely turned towards a calmer life, as if in slow motion, to enjoy simple things and natural beauty. We dream of someone whispering to us, "come, I'll take you to Sussurro…".
Country style
It's England as you'd like it to be: in Devon (opposite Paimpol on the other side of the Channel), between the grey-blue sea which spreads out at the foot of big beige cliffs, and the bright green countryside, with its gentle hills, its little stone walls, its beautiful farms, there's a white Georgian house, a family home which has become, under the leadership of the younger generation, an incredible guest house.
With its floral wallpaper, vintage baths, thick quilts, roaring fireplaces and 5 o'clock tea, the idea of a certain art-de-vivre is perfectly embodied. But, as is often the case in England, the classicism is tempered by a few touches of fantasy and modernity: a high quality Italian-inspired "farm to table" restaurant and a delightful mix & match decoration.
Glebe House, as it is called, only opened in its current form last year but is already one of the most acclaimed places in the country! Quick, a vintage mini, our 48h Escadrille bag, a ferry crossing, and let's go for a "so British" trip.
A confidential address
Yakushima, this name may not mean anything to you and yet you know this island and especially its forest if you have seen the fabulous "Princess Mononoke", by the great director Hayao Miyazaki.
Lost in the south of Kyushu in Japan, the small island of Yakushima is a unique and magical place, with extraordinary vegetation including thousand-year-old cypress trees, classified as a biosphere reserve by UNESCO.
A somewhat magical forest in the heart of which a hotel of a different kind has opened, a still totally confidential address, Sumu. Hotel is not really the right definition, rather a house for intrepid travellers, who cook together and are ready to chat for hours on the large terrace above the sea. A very well thought-out wooden house by a talented architect, very contemporary and warm at the same time. A place to reconnect with the power and beauty of nature.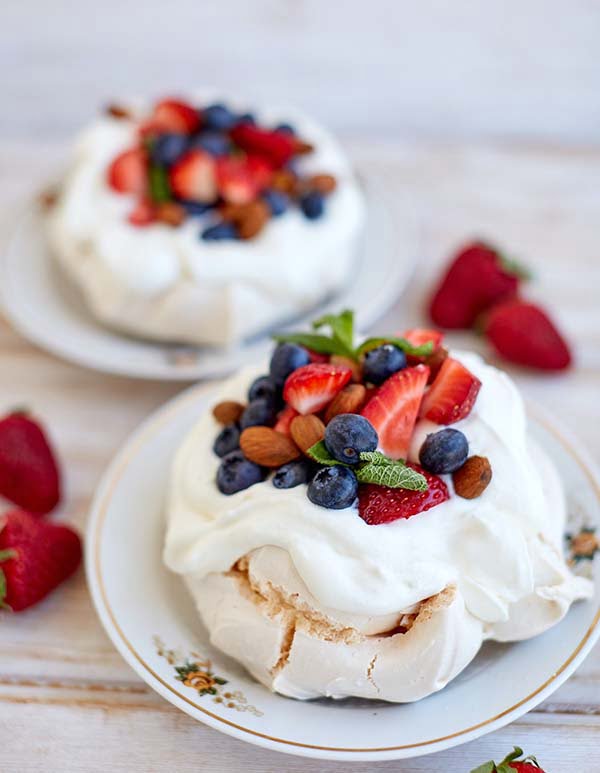 INSPIRING CULINARY TRADITIONS
Tropical Xmas Sweet
In the antipodes, it's a Christmas in the sun that is being prepared, between barbecues, swimming and long days with friends and family, a summer relaxation style that Australia has elevated to the rank of art and that inspires us for our holiday tables. Because, have you ever heard of pavlova? It all started with Miss Pavlova, one of the world's finest classical ballet dancers, who a century ago was praised wherever she performed.
Her tour of Australia and New Zealand was such a success that a cake named after her was created as a tribute, the pavlova, a delightful combination of crisp meringue and tropical fruits, especially mango and passion fruit which grow in abundance in Australia and ripen at the height of the holiday season. Pavlova has thus become THE Christmas dessert in Australia, but also in New Zealand, which lays equal claim to the invention of pavlova.
We'll leave it to the experts to decide between the two countries and concentrate on the relatively simple preparation of this dessert, which is always a hit (for this we're inspired by Donna Hay, Australia's star chef). A new kind of Xmas dessert to bring sunshine to our tables, we love the idea!
Cocktails from elsewhere for Christmas
With winter firmly in place, warm under plaids or in front of the fireplace, the days before or after the holidays usually pass slowly, a welcome and permitted semi-laziness.
It's also the perfect time to try new culinary experiences, which always remain beautiful shared memories. And one area where it's easy to shine without taking too many risks is cocktails. Because yes, let's face it, we enjoy sipping a warm, spicy winter cocktail.
To continue our travel theme we did some research and found some great ideas for cocktails from around the world that are enjoyed specifically at Christmas time, which we wanted to share! Not to mention that they teach us lots of new words
Glög (Scandinavia): brandy, mulled wine, cinnamon, cardamom, orange and sugar.
Canelazo (Ecuador): cold, fruit juice, cinnamon, sugar. Drink it hot and spicy!
Sorrel Punch (Jamaica): cold, hibiscus flowers, ginger, citrus.
Chicken Milk (Canada): milk, eggs, cold.
Hot Irish Whisky (Ireland): whisky, spices and brown sugar.
Bombardino (Italy): cognac and eggs
Hot Cider (Mexico): apples, spices, oranges, cinnamon.
Alcohol abuse is dangerous for your health, consume in moderation
Who found the almond?
In Denmark, risalamande, a traditional food dish prepared for Christmas Eve, is both familiar and unusual, delicious and easy to make. An idea for a change from the usual Christmas sweets!
Familiar for a double reason, because it is a tradition that draws its inspiration from France: on the one hand the recipe is that of a rice pudding ("riz au lait"), a dish that immediately transports us to childhood, to which cream is added in its Danish version, and also because it hides a secret at its heart: a single whole white almond, which must be found by one of the gourmands around the table who will receive a gift in exchange. Does this remind you of anything? Yes, the second inspiration is the Galette des Rois! In Denmark it is not about King or Queen but of a treasure to be discovered, the almond, and to be hidden until the end, in a game that sets the whole table abuzz.
And when you add a beautiful traditional Danish red sauce with cherries and cloves to the white rice pudding, it becomes an ultra-elegant and wonderfully regressive dessert, we love it!
Outdoor Gastronomy
In Sweden, the "freedom to roam" allows anyone to walk, eat or sleep anywhere (outside of private property of course), in a country known for its generous and preserved nature. Based on this principle, two extraordinary concepts have been imagined, the "country to eat" and the "country to drink".
A country to eat? Yes, because in Sweden nature produces delicious things that are easy to find depending on the season and the region: bilberries, blueberries, mushrooms… 4 great star chefs have therefore designed easy recipes adapted to the ingredients found in nature, which you just have to pick up! Tables set up in fabulous places, lakesides, magical forests, fields full of wild flowers, can be booked, and then all you have to do is enjoy the place by preparing your harvest, accompanied or not by a chef.
The same principle applies to the idea of "drinking country", with renowned mixologists helping to prepare cocktails using nature's ingredients that can be enjoyed outdoors in spectacular locations. These two concepts are brilliant, and make us want to go to Sweden right away, because even in winter under the snow, wrapped in warm blankets in front of a wood fire, this experience can be enjoyed! To be booked via the tourist office website, visitsweden.com
For the gourmets
December is truly the month of gourmets everywhere in the world and for St Nicholas' Day on 6 December, the object of many festivities in Eastern Europe in particular, we had a craving for Beigli!
Do you know this Hungarian speciality? In reality, Beigli is found under various names in many Eastern European countries, each claiming to have invented it, and we surely don't want to create a diplomatic incident by choosing the Hungarian version.
Mixing poppy seeds (symbols of prosperity and good health) and walnuts (protection against bad luck) can only result in something delicious, especially if you venture to add honey, chestnuts, apples, lemon peel, cinnamon…
The cake is rolled with dexterity (and a lot of attention, the patterns and shapes must be perfect, that's how you recognize the skills of the person who is in the kitchen!) and once cut into slices it is ultra beautiful and appetizing (and not very complicated to make it seems, you tell us if you try it!)