We love everything about Greece and the choice of one or more islands for our holidays is always a difficult one, as they are so wonderful. So for this trip we pick Peloponnese, first of all because it is an island (yes ! Since the construction of the Corinth Strait in the 19th century, this region has technically become a -big- island) and in particular because it concentrates everything we love about Greece: small villages, restaurants with feet in the water, a turquoise sea, historical sites, beautiful landscapes, an atmosphere like nowhere else. Are you coming ? Let's go !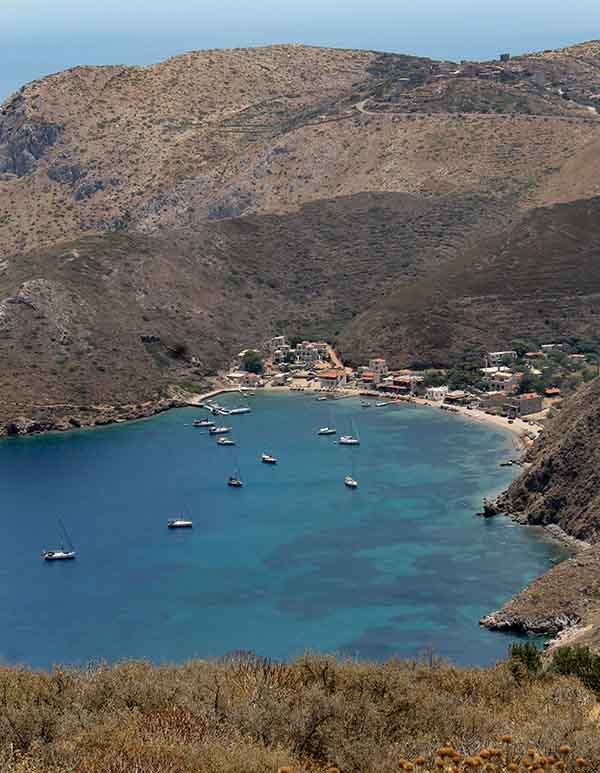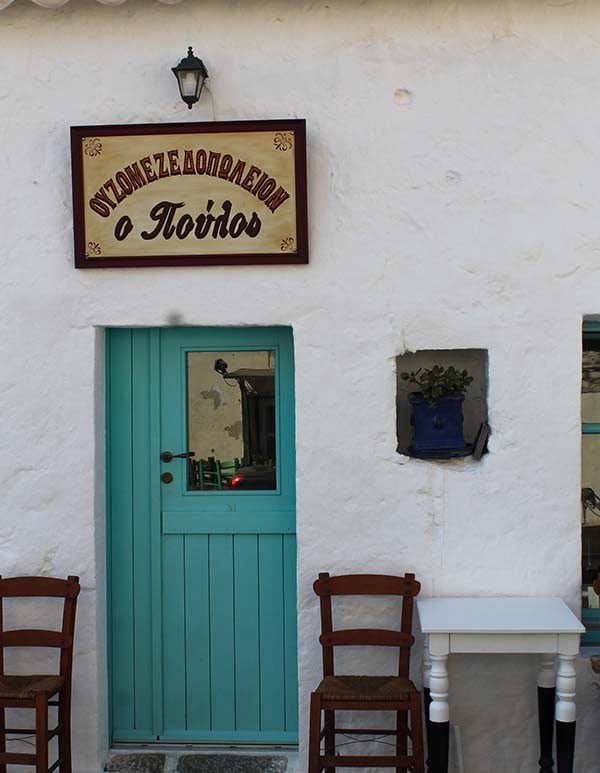 EASY ACCESS FOR THOSE IN A HURRY !
From Athens airport you just need to pick up a rental car (it's still essential), drive avoiding Athens (which we're saving for last !), and in just over an hour we enter Peloponnese after crossing the spectacular Corinth Canal, the 19th century realisation of an old 7th century dream.
RECONCILING KIDS AND TEENAGERS WITH OLD STONES
Our preference is for the south part of the Peloponnese, but if time allows, a stopover to visit the site of Olympia, in the north-west side, is highly recommended: it is guaranteed to make children and teenagers love old stones, as the site remains magical and still resonates today with the values it conveys. In truth, summer is really hot in this part of Peloponnese ! So don't forget to stay hydrated and dress lightly, with our flat Mykonos espadrilles on your feet, perfect for staying comfortable and chic.
MAGNE PENINSULA, QUINTESSENCIALLY SUBLIME
It is a wild, rough, mysterious piece of land that juts out into the sea to the south. Long isolated from the rest of Peloponnese, it is our favourite part of this region. A succession of small villages by the sea or clinging to the rugged mountains, small Byzantine churches revealing sumptuous frescoes inside, all very mineral, windswept, it is exceptionally beautiful!
Limeni: on the west coast, a small village with beautiful beige stone houses, set on a breathtaking turquoise blue sea, with small restaurants right on the water. No real beach and you it feels like you are swimming in the middle of the houses. The simplicity of the days that go on endlessly, without agenda, without program. Farniente!
Geroliménas: another charming village, still on the west coast south of Magne, which spreads out in a semicircle around a pretty beach and in front of a small dry hill, a fascinating landscape of ochre scrub and dust. A few kilometres above the village a charming hotel is set in old renovated towers typical of the area, ideal stopover to enjoy the peninsula in peace.
Vathia: a mysterious village high up in the mountains, which seems to be abandoned. Old Byzantine churches, deserted houses which keep traces of their inhabitants, under layers of dust. We wander around a bit bewildered, in the middle of ancient towers, gardens where fig trees grow, in an afternoon torpor.
Cape Tenaro: at the very end of Magne peninsula there is this cape in the middle of nowhere, and on the road that leads to it there is this lunar and deserted landscape, these small sublime coves of totally transparent water in which we stop with simplicity to dive and refresh. So much better to be alone here than with the crowds on other islands that are a little too busy, no ?
OTHER WONDERS ON THE EASTERN SIDE OF PELOPONNESE
Mystra: On the way up from Magne peninsula, you should stop for a few hours in Mystra, an ancient city, Byzantine capital, listed as a UNESCO world heritage site. It rises on a steep hill, like a jewel box, with a multitude of churches, palaces and monasteries (one is still inhabited, by a community of nuns who offer very beautiful embroidered textiles), most of which are in perfect condition and offer marvelous frescoes. We climb among the cypress trees and are dazzled by the beauty of the place.
Monemvassia: a sublime and lively ancient medieval city, perfectly preserved in the shadow of its rock, a quieter life, no car noises, small narrow streets, peaceful Greece.
Hydra: from Peloponnese, if you want a "real" island, easily accessible by boat, there is Hydra, a resort popular among happy-fews whilst being very relaxed, the quintessence of a no-frills lifestyle, without cars, living at the rhythm of the sun, a lovely pair of Escadrille on to stroll in the evening in its magnificent port.
END OF THE TRIP IN ATHENS
Athens often has a bad reputation, too hot, too hectic, too touristy but nevertheless a must for any trip to Greece. This city has a great lifestyle though (and lots of historical treasures too of course), so here are 3 addresses for a quiet and happy stay:
Hotel Fresh: great value, modern design and best of all, an amazing rooftop overlooking the city, with huge terraces for drinks and dinners, and a lovely pool.
Restaurant Kuzina. Gold nugget! In the Monastiraki district, with an incredible terrace overlooking the acropolis, a restaurant focusing on contemporary and creative Greek cuisine.
Forget Me Not concept store: contemporary treasures from Greek craftsmanship, fashion brands, accessories or local objects, which look so much better than the usual not-so-great souvenirs found in tourist sites!
Photo credit: Laurence Corteggiani @atelier_ikiwa https://www.instagram.com/atelier_ikiwa/