The Escadrille team has just come back from a trip to the north of Spain and we wanted to tell you why we wanted to make this trip and what we took away from it. Visiting the factories and meeting the manufacturers who bring our espadrilles to life every day was a key date in our 2018 diary!
THE HUMAN STORY BEHIND OUR ESPADRILLES
Human interaction is an integral part of our philosophy. So it would be unimaginable to continue the Escadrille journey without going to Spain ourselves to visit the factories where our espadrilles are made.
Seeing and understanding the espadrille manufacturing process and meeting and speaking directly with our manufacturers are hugely important to us. It helps us to better grasp their work and understand their difficulties, so we can work together, hand in hand, in the best possible conditions. But it also contributes directly to the values that motivate us and define our identity at Escadrille: trust and transparency.
These face-to-face meetings are also a way of creating close ties with all the people who contribute to the life of our brand and of putting the human dimension front and center in our project, which goes far beyond designing a simple rope-soled shoe…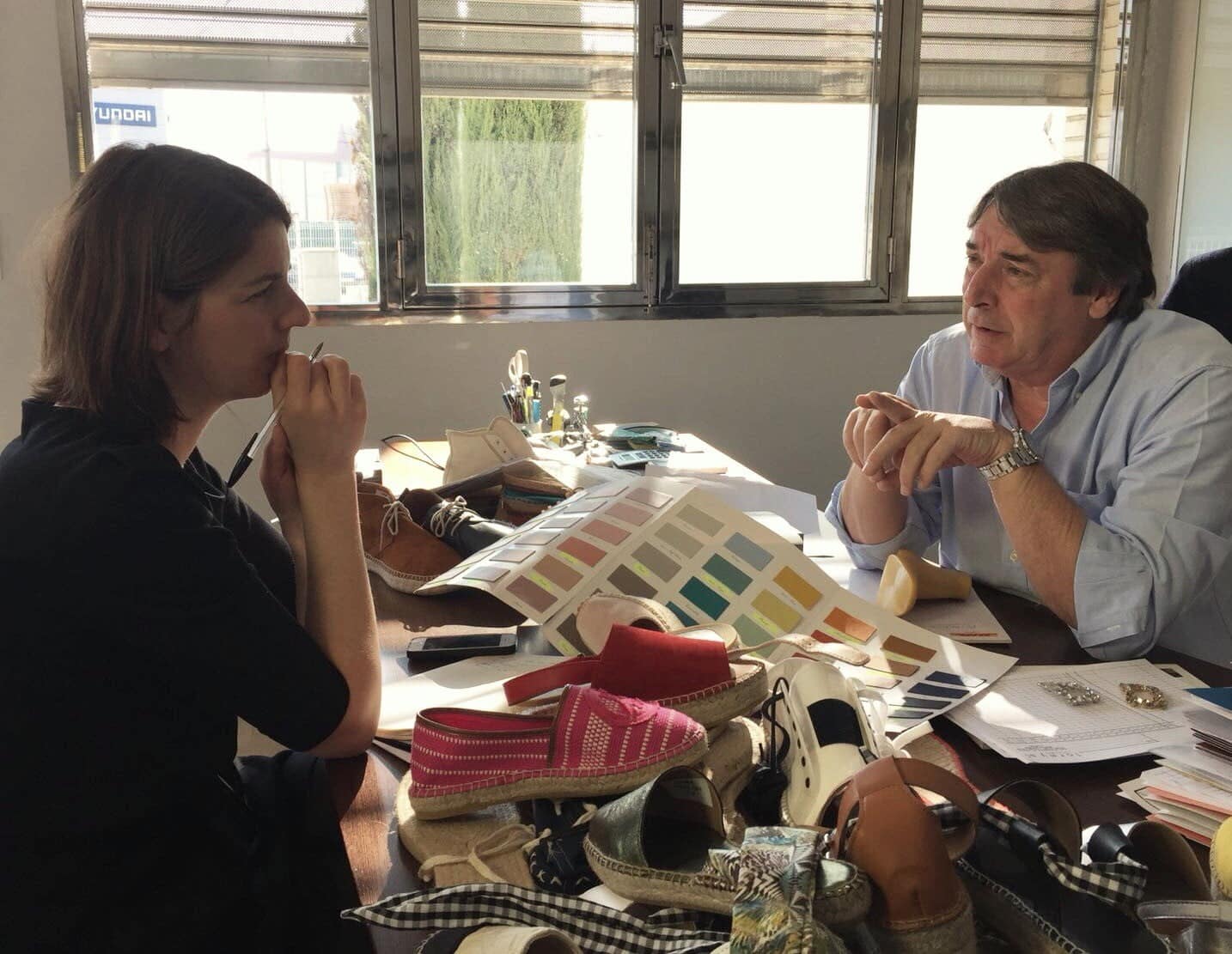 CONTINUING TO WRITE THE ESCADRILLE ESPADRILLE STORY
Spain is the birthplace of the espadrille. Our Catalonian workshops are preserving an age-old craft with their exceptional artisanal expertise and we are honored to be able to produce every espadrille shoe in our catalog there, guaranteeing a unique level of authenticity and quality.
We also wanted our trip to move our brand forward in line with our vision, with exacting, ambitious standards. We were able to explain our approach, expectations and requirements to the manufacturers so they could understand exactly what we are looking for and help us transcend this simple rope-soled shoe to infuse it with the Escadrille espadrille spirit that we are building every day.
We were delighted to have received such a warm welcome from Philippe, who had already put his trust in George (who founded Escadrille eight years ago) and who showed his trust in us by agreeing to continue writing the Escadrille story by our side.
From Spain to France, the Escadrille espadrille story is continuing every day and our footwear is becoming the last word in luxury espadrilles par excellence.