HOW ESCADRILLE ESPADRILLES BEGAN…
For the last two years, Escadrille has been a source of inspiration, fulfillment and challenges.
Over the last year, Florence has seen Escadrille flourish, and has been giving us her all for the last nine months. We have made great progress, learned a lot, and met some skilled partners along the way. In Clermont-Ferrand, Lyon and Paris, they have helped us build the brand. Although hidden behind the scenes, we can clearly see the impact of their help.
The 2018 season is over… We are thrilled with both our online and in-store sales – we've sold three times more than we had hoped. So we'd like to say a big THANK YOU for liking, sharing and commenting. You have helped make Escadrille grow and become what it is today.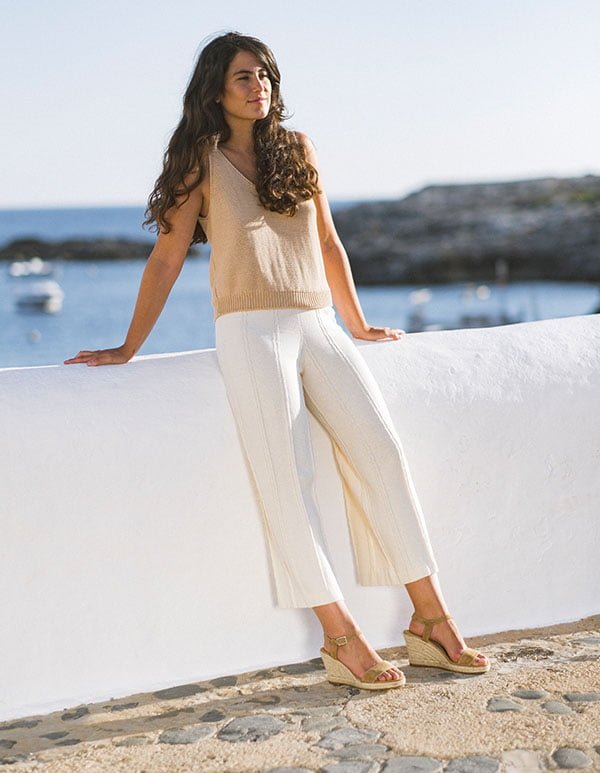 OUR PLANS FOR THE FUTURE OF ESCADRILLE'S ESPADRILLES
We're continuing to improve the quality of our espadrilles, as that is what makes all the difference. When choosing our fabrics, materials and leather, we are uncompromising.
We trial them and tweak them to make sure they're so comfortable you'll never want to take them off.
We visit our manufacturers regularly as direct contact is an essential part of making high-quality products. We talk about the techniques and check the production methods as we need to cover every single detail. We want absolute perfection as an Escadrille shoe is a real work of art!
In short, this thrilling adventure is set to continue. Our aim is to become THE biggest name in espadrilles… We've still got some way to go, but with you by our side, I'm sure we can do it!
THANK YOU!
Elise